WE KNOW A THING OR TWO ABOUT MAKING SOCKS.
Having been around for more than a century, we know that technology and fit make all the difference when it comes to making socks. Our exclusive Wick Dry® moisture management technology and Scentry™ odor guard technology help keep you dry and fresh while the fit features of your socks help keep you comfortable no matter what you're up to. Select a topic below to learn more about featured technologies in some of our FoxSox.
---
TECHNOLOGIES & FIT FEATURES
---

IT'S WICK DRY. OR, IT'S WET.
This exclusive technology quickly draws moisture away from skin so your feet stay dry and comfortable. Removing moisture build up reduces hot spots and the friction that causes blisters. But how does it work? Through the power of hydrophobic (moisture repelling) yarn and hydrophilic (moisture attracting) yarn, Wick Dry® moves moisture off your skin to keep you dry.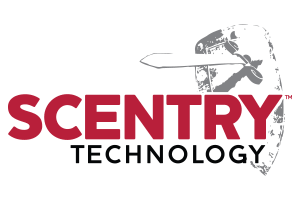 DEFEND YOUR SOCK FROM ODOR.
Our Scentry™ technology, used in every Fox River military, Scrubs and diabetic style and a variety of other styles, helps resist odor in the sock to keep smells at bay. Natural and man-made agents make this technology a sure way to be confident about sock odor. Depending on the style, Scentry™ utilizes either a silver embedded fiber that provides odor resistance or a micropolymer silane technology which slows wear and reduces odors in the sock.

WE'VE GOT UR FIT RIGHT HERE.
Our URfit™ System steps fit up a notch. It pairs many popular features that give Fox River socks a superior fit that you can count on — and won't wash away. Many URfit™ styles also offer other top-tier features such as vented side panels, Wick Dry® moisture-management and premium fibers. Try them. We think it's a fit UR going to love.